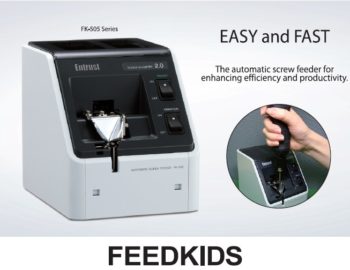 ■FK-505 Series (Fixed rail width)
 Models supporting different widths
■FK-505 Our standard model
 Applicable widths from M1.4 to M5.0
 (can fit 9 different widths)

These product related business was purchased
from Sony EMCS Corporation on March 31, 2013.
Logistics services
Cost reduction through using our distribution services and our global network
Entrust will act as an intermediary of parts delivery and purchasing.
Through our services, clients can easily source parts from companies without
any transaction history.